Are you ready for the fourth Industrial Revolution?
Your industry needs you
With stereotypical efficiency the fourth industrial revolution has been scheduled for 2030 by the German Government!
The good news is that the full offensive of 2030 is a long way off; the bad news is we are already years behind, the Germans have been planning this since 2012.
The main offensive thrust of the revolution will be the development of beginning to end automation, from first contact with the customer all the way through to completion of transactions. The stage for the offensive is the vast unconquered territory of the internet.
What do we get, and what's the cost?
So what does all this mean for those who take advantage of it? Enhanced efficiency, certainly. Reduced running costs, possibly. Increased productivity, definitely. Significant investment, actually, that may not be a requirement!
The beauty of this revolution is that it is firmly in the hands of the people, it is far more like the French revolution than any of the previous industrial ones. The reason being that unlike the first second and third iteration in this particular revolution implementation, involvement and investment will be very scalable. For large businesses, like SIEMENS and CISCO, two of the main corporate drivers of the Industry 4.0 initiative there is no doubt that multiple millions of euros will be spent. For smaller, 'boutique' manufacturers the investment will be still be significant, but no matter what the size of the business, they will be able to get on the bandwagon to some extent.
In essence, the Industry 4.0 initiative is an extension and an industrial application of the Internet of Things and ERP (Enterprise Resource Planning). Primarily aimed maximising efficiency, streamlining systems and utilising connective technology to enhance communication both internally within the business utilising it, and externally to their customers. then there is some information out there that can help.
There is lots of information out there
You can find the PWC survey of 235 German businesses, featuring their readiness for industry 4.0 and the benefits they could achieve here.
There is a great blog article from German manufacturer WAGO giving some great insights into the history and the future of industry's use of technology, including details of all four revolutions here.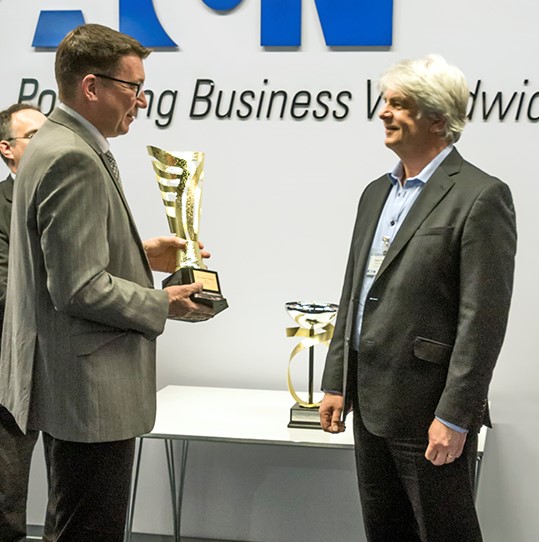 David Chandler
Managing Director
Some say that he taught Thomas Edison all he knew, and that his veins are twin and earth. All we know is: His name is Dave!
Research Resources
PWC Industrie 4.0 readiness report
WAGO